C+Charge, the crypto startup creating a payment system for electric vehicle (EV) charging stations, has entered the second presale stage after raising over $818,000 in presale funding. The presale initially had four stages but was changed to eight, dividing the fundraising into more manageable portions.
Rising Interest in C+Charge
C+Charge completed the first stage of its fundraising campaign on February 7 at $780,000 instead of the $2 million that had earlier been anticipated. In order to make management easier, the project was changed from a four-stage presale to an eight-stage presale.
WE MADE IT 🎉🎊

‼️ STAGE 1 OF OUR PRESALE IS NOW SOLD OUT ‼️

Thank you, C+Charge Crew for your support! 💚

You still have the chance to buy some $CCHG in the stage 2 ⬇️https://t.co/ixe18bPqzI#presale #crypto #GreenEnergyCrypto #ReFi pic.twitter.com/2dbblkP3yD

— C+Charge (@C_Charge_Token) February 7, 2023
The project's presale is currently in Stage 2 and has already raised over $818,000. Stage 1 price increased by 11.5%, from $0.01300 to $0.01450, and Stage 3 will begin on February 15 with a 10.3% increase to $0.0160.
The well-received green cryptocurrency project is a peer-to-peer payment system that makes carbon credits available to EV drivers. It also contributes to the expansion of the charging station network.
The project's developers believe that a rapid transition to electric vehicles is required for everyone to have a sustainable future. This is because EVs are the most environmentally friendly mode of transportation.
The C+Charge token, $CCHG, powers the entire ecosystem, similar to most other cryptocurrency ventures. Users will be able to pay for EV fees at the proper stations and participate in bigger network activities.
To get the token, users must have a MetaMask wallet installed on their browser or another wallet compatible with Wallet Connect. Those who want to acquire the token from their mobile devices can use the Trust Wallet through their device's in-built browser.
A Sustainable Environment for Everyone
A carbon credit is a license that allows the holder to emit a certain amount of carbon dioxide or other greenhouse gasses. One carbon credit equals the emission of one ton of any greenhouse gas. Despite an increase in EV sales, carbon credits are not being utilized as widely as they should be as the driving force behind EV adoption.
Another factor impeding the implementation of sufficient and accessible charging infrastructure is how carbon credits are skewed towards large enterprises at the expense of others, including EV drivers.
Even worse, big businesses frequently employ carbon credits as a polluting-related tax. This allows them to keep generating carbon and other greenhouse gasses instead of implementing low or non-carbon emission solutions.
With C+charge, you can avoid pulling up to a non-functioning station ✋🏻

C+Charge app provides real-time data that allows #EV drivers to know precisely the status of the nearest charging stations 📱📍

Check it out 🔽https://t.co/ixe18bPqzI#Presale #ReFi #GreenEnergyCrypto pic.twitter.com/JWZjArhJnt

— C+Charge (@C_Charge_Token) February 8, 2023
In the current carbon credit system, those who create or consume products with lower carbon footprints win. EV drivers, on the other hand, are unfairly excluded.
The goal of C+Charge is to democratize carbon credits so that EV owners attempting to do the right thing can get a larger portion of the carbon credit revenue, estimated to be $851 billion in 2022 and will be worth $2.47 trillion by 2027.
Electric vehicle owners will be rewarded carbon credits in the form of the Goodness Native Token (GNT) whenever they charge, thanks to a partnership with Flowcarbon.
The GNT token is backed by venture capital firms a16z Crypto and fund manager Invesco, as well as Samsung Next, and represents a verified voluntary carbon credit.
C+Charge aims to offer a superior EV charging experience in order to promote and support the transition to sustainable electric mobility by making the process simple and rewarding, as well as removing any barriers to growth for the EV community and token holders.
Process Simplified for Users Via C+Charge App
C+Charge mobile app will act as the main hub for all EV owner charging requirements. The app will oversee all end-to-end charging process operations and manage payments.
The app has several features, including a carbon credit tracker, a charging station geolocation finder, checking the charging station's wait time, and so on.
Meta Masters Guild – Play and Earn Crypto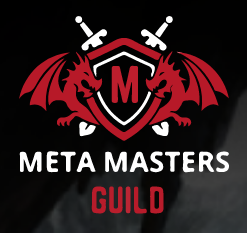 Innovative P2E NFT Games Library Launching in 2023
Free to Play – No Barrier to Entry
Putting the Fun Back Into Blockchain Games
Rewards, Staking, In-Game NFTs
Real-World Community of Gamers & Traders
Round One of Token Sale Live Now – memag.io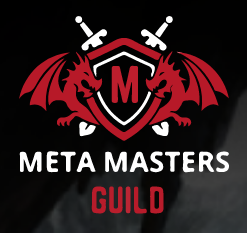 Related News