The effects of an extended bear market are snowballing beyond the digital asset space and the finance world, as the global sports industry rethinks the future of partnerships with highly rewarding partnerships with crypto sponsors. 
The collapse of FTX, Sam Bankman-Fried's crypto empire, seems to be the last nail on the coffin for big sports brands and their relationships with crypto sponsors. Recent developments reveal that many Formula 1 teams are getting out of the deals they made with crypto sponsors. The Mercedes/FTX partnership has received the most attention, a clear example of the saying on the deal being too good to be true as crypto companies penetrated deeper into Formula 1. 
How Crypto Firms Invaded The World Of Sports
Cryptocurrencies have always been viewed with skepticism since their invention when Satoshi Nakamoto published the Bitcoin whitepaper in 2008. However, for advocates of the digital asset space, cryptocurrencies provided an opportunity to disrupt traditional markets and make money while at it. 
The first Bitcoin (BTC) was mined on January 3, 2009. Then Litecoin (LTC), another proof-of-work (PoW) cryptocurrency using scrypt as a hashing algorithm was launched in 2011. Ethereum (ETH) came in 2015 and supported Turing-complete smart contracts. 
As cryptocurrencies began to be traded on exchanges, the number of digital currencies increased. Today, Bitcoin and Ethereum have market values in the hundreds of billions of dollars at $323.15 billion and $152.7 billion respectively, according to data from CoinMarketCap. The lack of clear laws and regulations to govern the space has opened the way for anyone to start their own currency. 
Money has been poured into the space causing the industry to grow tremendously over the last decade. Similarly, there has been a massive growth in the global reach of this class of assets. Cultural reach has also extended beyond the financial and trading sectors into the popular sporting culture as crypto exchanges sought to establish themselves in the new market. 
Soon crypto sponsors were everywhere in the sports world where millions of eyes looking at one's logo were guaranteed. 
Sports are social events. They bring people together and are always seen as occurrences that bring people out of their cocoons to share a moment publicly with others away from the worries of everyday life. As such, morally questionable companies have used sport as a cover with the aim of making their brands more legitimate. For example, eight English Premier League teams currently have gambling companies as their shirt sponsors. Similarly, the presence of crypto companies has become difficult to miss. 
Top Crypto Sport Sponsorships
The deals between crypto sponsors and sports teams symbolize the sports-crypto tie-ins burble fueled by Covid-19 lockdowns, as leagues and clubs sought to recover some of the revenues lost due to canceled games and the crypto industry flushing with dollars at the height of the 2021 bull run. 
Cryptocurrency sponsorship goes way back to 2014 when the first official deal was signed between the US-based crypto payment company Bitpay and ESPN events. St. Petersburg Bowl, an annual postseason college football game in the US, was its next sponsorship for BitPay. Three years later, a deal between Cashbet and Premier League club Arsenal in 2018, marked the start of crypto's position in the world of sports sponsorship. 
TIXnGO partnered with Lancashire Cricket in 2020 to provide a new blockchain mobile ticket platform. Blockchain firm Chiliz partnered with Spanish giants Barcelona ($BAR) to produce Barça Fan Tokens in a signature example of providing the usage solution. Algorand struck a "sponsorship and technical partnership" deal with the world football governing body FIFA in May last year in the run-up to the Fifa World Cup that took place in Qatar late last year. 
"This partnership with @FIFAcom, the most globally recognized and distinguished organization in sports, will showcase the potential that #Algorand has to transform the way we all experience the world's game." – @silviomicali

Read more via @SportsPro 👇 https://t.co/FbcRVhmiNH

— Algorand (@Algorand) May 4, 2022
In addition, Crypto.com was unveiled as the "Official Sponsor of the FIFA World Cup Qatar 2022" in March 2022, while blockchain provider Tezos slapped its brand across the training kit of Premier League club Manchester United. Formula 1 has also had its fair share of the money splashed around by crypto sponsors, something that the teams appear to regret if recent events are anything to go by. 
Formula 1 Marriage With Crypto sponsors Hits The Rock
Crypto sponsors have successfully courted Formula 1 teams with dozens of logos from various crypto companies and projects flooding the 2021 and 2022 races. In June 2021, Formula 1 partnered with the Singapore-based cryptocurrency exchange Crypto.com in a $100 million deal that gave Crypto.com top-bill branding slots at the new sprint qualifying rounds at the British Grand Prix. This was extended in 2022 when Crypto.com sponsored all three Sprint races as well as the Miami Grand Prix.
Deepening our global partnership with @F1,
we're proud to be the first official title partner of the
🏎💨 Formula 1 https://t.co/vCNztATSCO Miami Grand Prix 🏎💨

See you in Miami May 6! https://t.co/uOOqNqThNT@f1miami #CryptoF1 pic.twitter.com/W96S9EWxxn

— Crypto.com (@cryptocom) February 9, 2022
At press time, Crypto.com's native token Cronos (CRO) was trading at $0.059, 95% below its price when the deal was signed. 
Aston Martin Cognizant Formula became the first Formula 1 team to partner with the exchange in March 2021 in a deal that would see the Crypto.com logo appear on Aston Martin F1 cars. 
One of the oldest and most successful teams in Formula 1 Aston MAatin's McKlaren racing entered a long-term partnership with crypto sponsor Bitci.com, a Turkish blockchain firm. The April 2021 deal saw Bitci.com create an official fan token for the McKlaren team. Unfortunately, this collaboration came to an end early last year when McKlaren dropped Bitci as a sponsor, alongside football teams Spezia and Portugal's Sporting Lisbon. 
According to Sporting Lisbon, the decision was due to Bitci's failure to make payments, but McKlaren and Spezia did not confirm a reason for terminating the relationship with the crypto platform.
Other crypto deals to be abandoned in Formula 1 are Scuderia Ferrari's partnership with Velas. The Italian squad has removed Velas from its list of sponsors/partners, adding credence to the negative development of crypto sponsorships. 
Towards the end of 2021, Ferrari announced their partnership with Velas, an EVM Blockchain designed to process transactions instantly, with the highest security cheaply. This was at the height of crypto sponsorships in the F1 space as major cryptocurrencies hit record highs. The landscape changed in 2022 as the Russian-Ukraine war and the collapse of Do Kwon's Terra ecosystem almost brought the crypto market to its knees.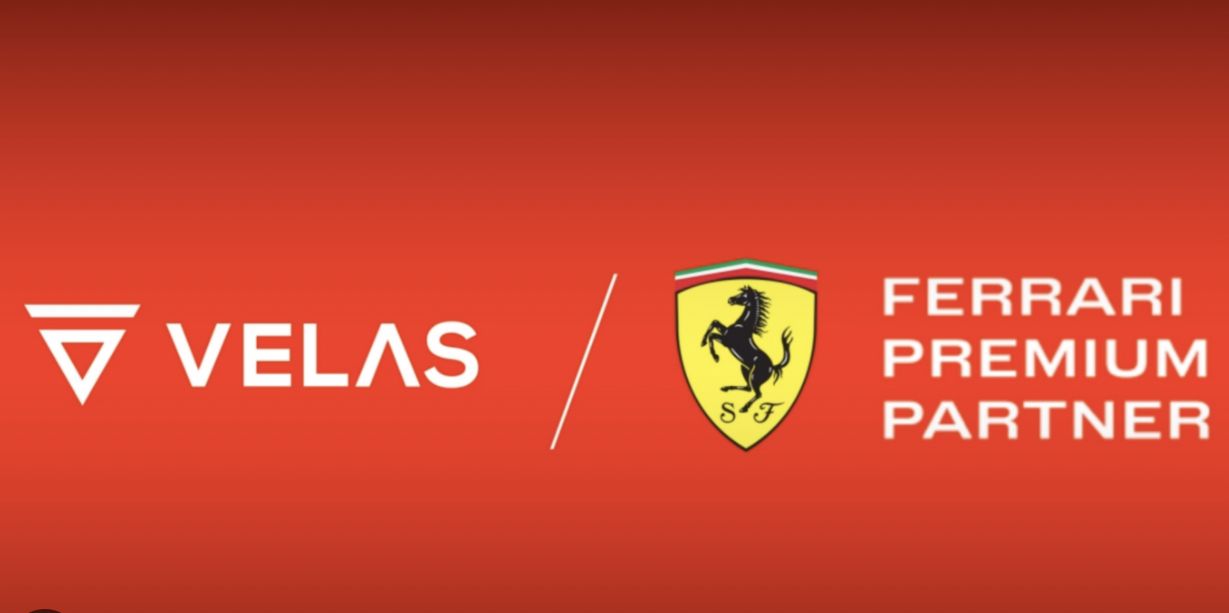 One of the companies affected was Vauld, a crypto wealth management platform domiciled in Singapore. Vauld announced a multi-year partnership with renowned  F1 Team Alfa Romeo ORLEN in March 2022.  The deal meant Vauld's logo would be "displayed … on the front wing of the team's C42 cars, driven by Valtteri Bottas and Zhou Guanyu, as well as on other team assets."
Less than three months later at the height of the Terra/UST/LUNA fiasco, Vauld halted customer withdrawals and laid off staff, eventually filing for bankruptcy on July 8, 2022. Although Alfa Romeo still lists Vauld as one of its partners for 2022, it goes without saying that the F1 team may drop the struggling firm as one of its crypto sponsors in 2023. 
In the last few months, events in the cryptocurrency industry have revolved around FTX, an embodiment of all things wrong with crypto.  The now disgraced founder of the FTX Sam Bankman-Fried (SBF), founded the crypto trading firm in May 2019, posting revenues of $1.02 billion in 2022. Just before the downfall of his crypto empire in November 2022, SBF was valued at over $32 billion. The once "crypto golden boy" targeted new investors through partnerships geared towards boosting FTX's brand with top teams across all sports – basketball, baseball, and motorsport. 
FTX's presence in motorsport was noticed following its sponsorship of an event at the Miami Grand Prix and more importantly its partnership with Mercedes. Due to their obvious success, Mercedes are arguably the hottest cars when it comes to putting your logo on their vehicles. So it goes without saying that the multi-year sponsorship team cost FTX an arm and a leg. The two parties even released their own brand of NFTs. However, the website that previously advertised these NFTs has now gone offline.
All you need to know about our new partnership with @FTX_Official 💪👇

— Mercedes-AMG PETRONAS F1 Team (@MercedesAMGF1) September 23, 2021
In November last year, FTX and its CEO SBF came crashing down with the collapse pivoting around the fraudulent inflation of its value. FTX filed for bankruptcy in November, after its risky trading operations and illegal transfer of customer funds to the sister company Alameda Research reached the public ear. This occasioned a "bank run-in" as investors rushed to withdraw with the company finding itself with an $8 billion deficit.
Coincidentally, 2022 was also the year Mercedes had the most troubles on track. In the same month, the car company dropped FTX's logo which had been placed at a prime position on the nose of the front wing and the rear wing end plate.
According to a November report by Sports Illustrated, there has been a significant drop in the value of all F1 crypto sponsors.  Vela's (VLX) value has dropped from $0.63 all-time high (ATH) in November 2021 to $0.287 at press time. Alfa Romeo's FLOKI was down from $0.001 to $0.0000077. McLaren's Tezos (XTZ) from $8.35 to $0.75. FTX's native token FTT is down more than 99% from its ATH of $85 in September 2021 to the current level of around $0.90. 
You may think that these are just numbers, but after you understand the large number of people who invested huge amounts of money, it becomes more real. Overnight, houses, lifetime savings, and livelihoods were lost.
Formula 1 deals with crypto sponsors are not the first ones to be abandoned. Manchester City suspended a partnership with cryptocurrency firm 3Key after due diligence raised concerns about where the firm was based and whether it had yet launched a service. And FC Barcelona canceled an NFT deal following cryptocurrency fraud allegations against a person involved in brokering the deal.
If 2022 is anything to go by, the presence of crypto sponsors in Formula 1 is set to diminish in the upcoming seasons. 
Related News:
FightOut (FGHT) – Newest Move to Earn Project
CertiK audited & CoinSniper KYC Verified
Early Stage Presale Live Now
Earn Free Crypto & Meet Fitness Goals
LBank Labs Project
Partnered with Transak, Block Media
Staking Rewards & Bonuses