Loopring's LRC had a strong start to its trading year, as the cryptocurrency was up by 8.08% for the week as of writing. After a major LRC price spike in November, the crypto asset has been trending downward with the rest of the crypto market, but that trend may be changing. LRC has gained support from technical indicators and is now trading above $0.20, which could mean that it's time for investors to pay attention to Loopring again and consider investing in the cryptocurrency.
So, is it too late to buy Loopring after its recent uptick?
Loopring (LRC) Prediction and Technical Analysis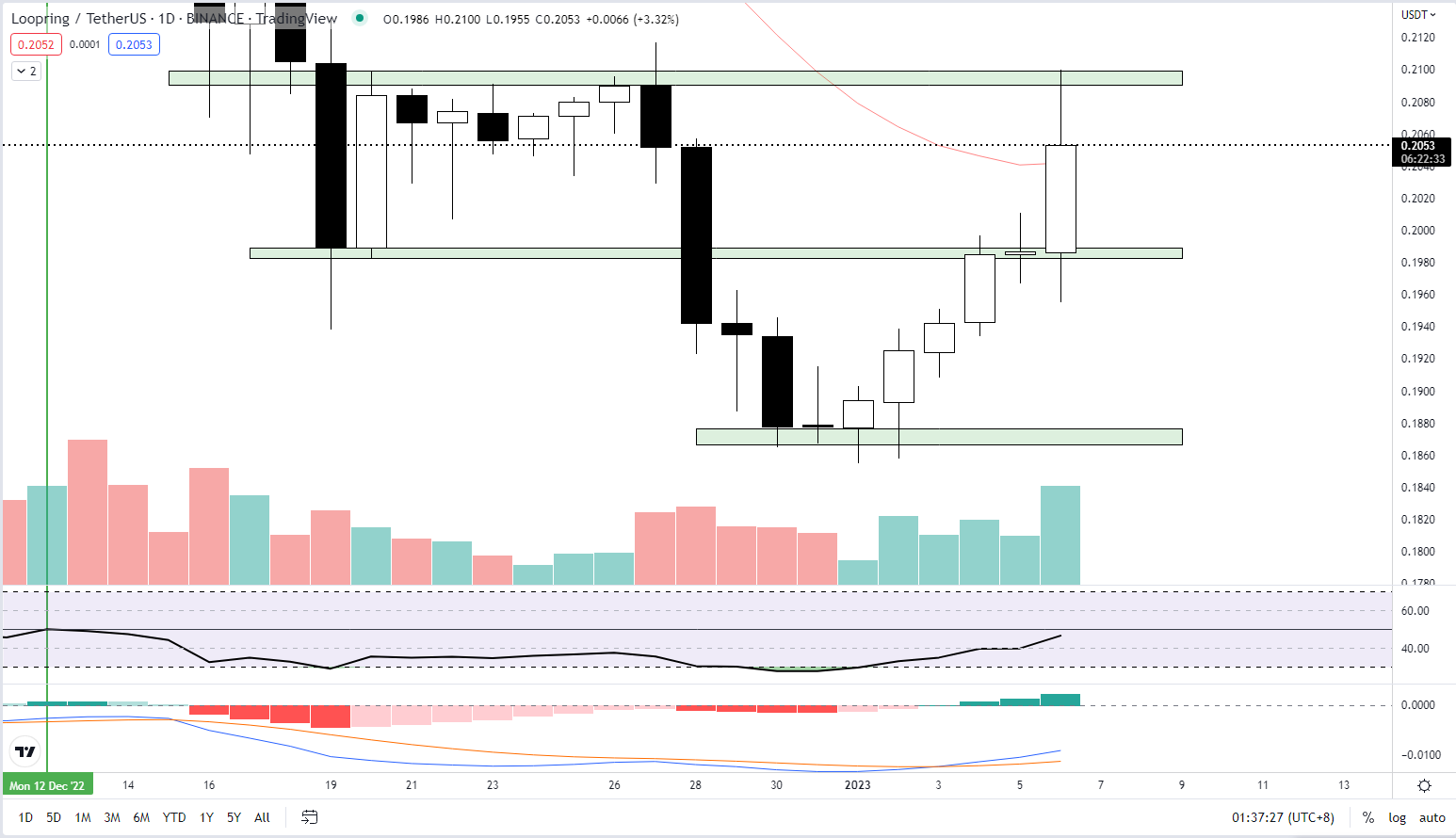 Exponential Moving Average (EMA)
With prices trading below the 50-day and 100-day exponential moving averages (EMA), the medium- to long-term bias for LRC is still bearish despite the recent increase in trading activity over the past week. Currently, the LRC price is trading above its 20-day EMA. If prices successfully mount this level, the bias for the short-term could be bullish.
Relative Strength Index (RSI)
After bouncing from the oversold territory back on January 1, LRC's RSI is at 45.81 as of writing. An attempt to break RSI 50 was made on December 12, but the RSI was immediately rejected and was brought back down all the way to RSI 27.
As of writing, the RSI is at 46.46. With the recent rise in prices, the RSI is looking to once again break the RSI 50 level.
Moving Average Convergence Divergence (MACD)
MACD has a recent bullish crossover position with the histogram indicating a healthy gradual increase in separation between the MACD and the signal line.
Price Action, Support, and Resistances
The majority of LRC's price action came today, with LRC price trading at $0.2053 as of writing, up by 3.32% for the day, bouncing and confirming the area of $0.1982 to $0.1989 as support.
The next immediate resistance is in the area of $0.2090 to $0.21, which was tested earlier today.
With the rapidly evolving and volatile nature of the cryptocurrency market, it is especially important for investors to stay informed and be aware of emerging projects with solid development teams. Besides Loopring there are many other promising crypto projects to invest in, but the trick is to get to them before their prices skyrocket. One way to do this is to take positions before they hit the market by getting them in their presales.
Other Cryptocurrencies to Consider
Here's a rundown of five digital coins still in their presales that have already raked in promising capital from investors due to the strength of their teams, innnovative ideas, and massive potential as we venture further into 2023.
Fight Out (FGHT)
Fight Out is an upcoming blockchain-integrated move-to-earn (M2E) app and accompanying gym chain that will entice users to stay healthy and active while being rewarded for their efforts. Not only this, Fight Out fosters a sense of comradery in fitness communities both online and off. The app grants access to personalized workout plans with progress tracking as well as the ability to join challenges with other members of the community.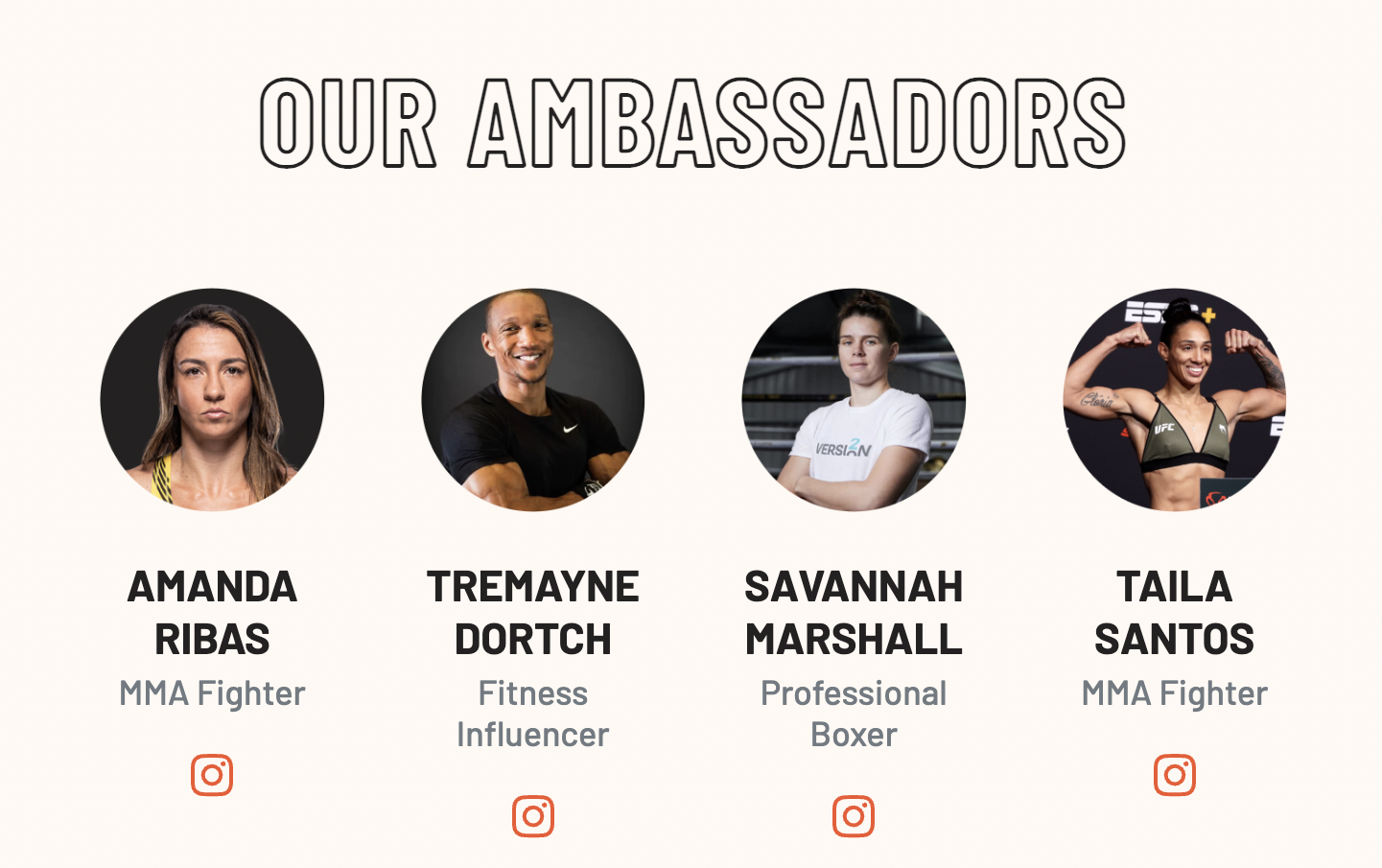 Fight Out will offer an interesting spin to the fitness tracking industry through its unique utilization of a virtual avatar. With Fight Out, users will monitor their strength and cardiovascular endurance through its represention in real-time through their digital doppelgänger. As users hit their fitness targets, these avatars will progress to higher levels and can be used in fights against other players for exclusive rewards within the Fight Out metaverse community.
At the close of this year, Fight Out will be introducing its first Web3-integrated gym. The facility will offer a range of amenities including workout stations, health bars, studios, and co-working spaces. The gyms will feature 'mirrors' that allow members to merge their digital fitness profiles into reality and monitor and track their workouts, giving them insights into their fitness progress. Experienced boxers and other renowned athletes have also teamed up with Fight Out for exclusive events at the gym locations as well as masterclass workout sessions.
As cited in the Fight Out whitepaper, Fight Out tokens are an important component of this platform. The tokens will incentivize users for their participation and accomplishments such as completing workouts, promoting community growth, or contributing content such as personal workout stories. With these tokens they can purchase items from within the app, access exclusive material, or exchange them to fiat money or different cryptocurrencies.
Joining the #FightOut presale has never been easier! 🙌

👉 Step 1: Visit our website
👉 Step 2: Connect your Metamask or Trust wallet
👉 Step 3: Buy $FGHT tokens

Buy $FGHT now before stage 1 ends! ⏰⬇️https://t.co/z34Nkx3ffi pic.twitter.com/E1YMzg11md

— Fight Out (@FightOut_) January 5, 2023
In short, Fight Out will offer a stimulating and rewarding way to be active and healthy, with the intention of accelerating adoption of Web3 technologies while building a healthier world. Already, their FGHT token presale has attracted nearly $2.66 million in investments.
With the backing of LBank Labs, Cryptonews.com, Transak and BlockMedia Labs providing both financial and operational support, FGHT is a great buy presently before prices increase in its second presale stage, not to mention the potential for up to a 50% bonus at the moment.
Dash 2 Trade (D2T)
Dash 2 Trade is aiming to disrupt the crypto trading landscape with its groundbreaking features come 2023. It's suite of tools will give traders full visibility and control over their investments, as well as a thriving community where they can access resources for assessing projects thoroughly before investing.
Dash 2 Trade's platform is designed for both novice and experienced traders to grow their trading strategies, as well as leverage automated trading through exchange APIs. Its token presale scoring system will also provide users an easy way to feel confident in investing in promising tokens from the start before they become mainstream.
Beyond its advanced analytics and sentiment tracking, Dash 2 Trade's parent company has created a strong community of 70K international traders from Learn 2 Trade. When combined with these features, it is highly likely that Dash 2 Trade will become one of the top trading platforms in the industry.
Increasingly popular, the D2T presale has sold out and is now accepting additional investors on a restricted basis. To raise an extra $2 million to fund more exchange listings and expedite product rollouts, 36 million tokens have been made available at $0.0556 each. With over $14 million raised thus far the team will have sufficient funds and resources for a successful launch as well as sustained improvement in their platform.
On January 4, the team exceeded their development goals and launched the presale section of their trading dashboard ahead of schedule. They also revealed a new listing on Gate.io, adding to already announced listings on Changelly Pro, LBank, and BitMart.
C+Charge (CCHG)
C+Charge is the perfect example of how blockchain technology can be leveraged to address real-world problems. Its peer-to-peer payment system and secure smart contracts make it easy for EV owners to locate accessible charging stations and pay for them straight from their crypto wallets, with no extra fees or delays compared to conventional payment systems.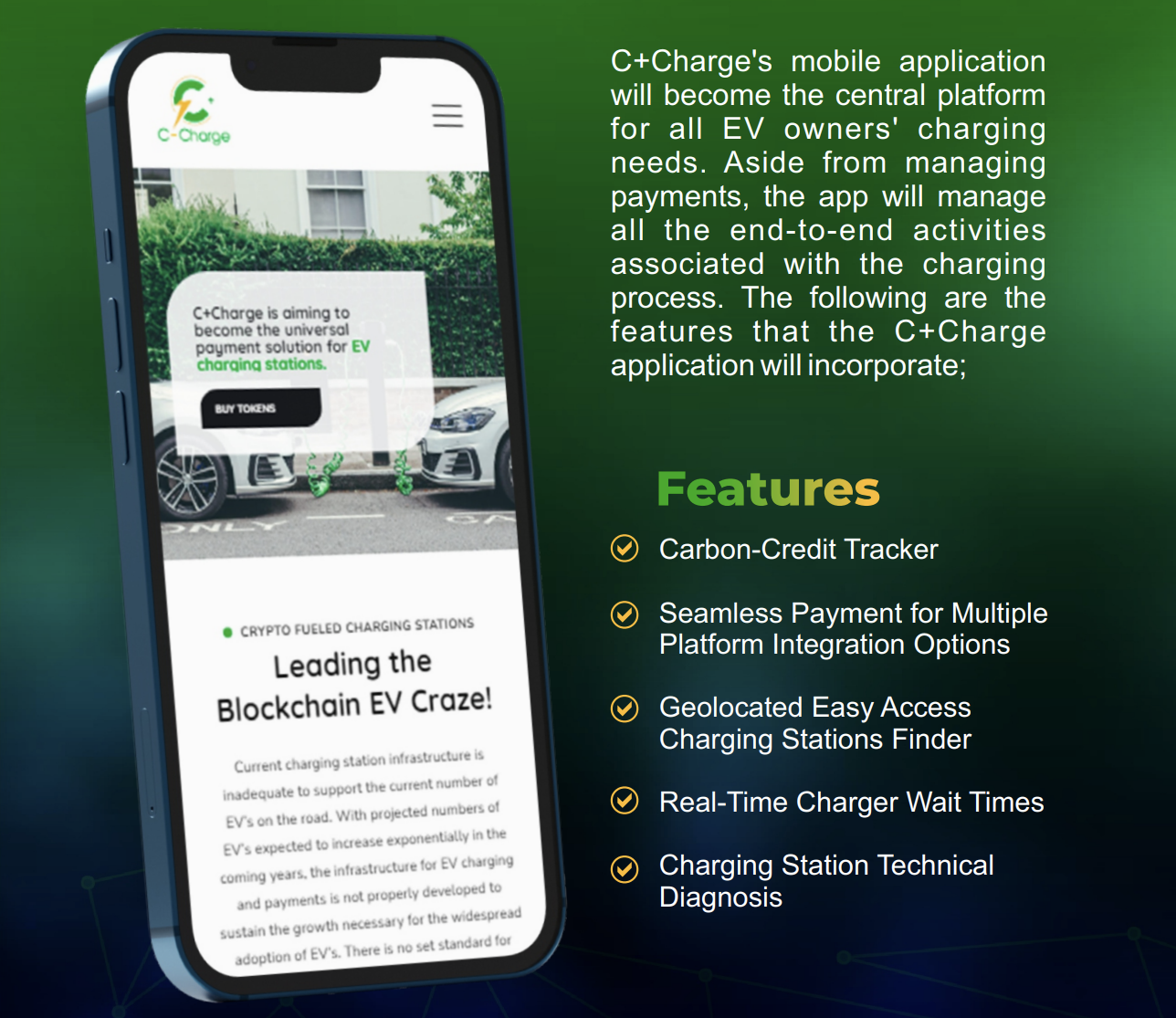 C+Charge is the ideal solution for electric vehicle charging problems, providing:
1. Reduced Expenses: EV drivers can leave behind expensive traditional payment systems with C+Charge's cost-effective methods of finding and paying for a charger.
2. Accessibility You Can Count On: Navigating through C+charge's intuitive searchable database will make it easier than ever for EV owners to find nearby stations quickly and easily.
3. Unparalleled Transparency Into Charging Data: With one glance users will able to see prices on available chargers without any hidden fees or surprises.
4. Superior Security: C+Charge uses the blockchain to guarantee secure transactions and protect customers' sensitive information, allowing them to enjoy peace of mind when making online payments.
5. Uninterrupted Updates: With C+Charge, customers can access real-time data regarding chargers so they never miss out on any relevant updates again.
C+Charge's CCHG token presale has officially launched and is currently selling tokens at the discounted rate of $0.013 USDT each. The price will continue to rise over four stages until it reaches its final cost of $0.02350 per token.
Related:
Dash 2 Trade – Presale Ends Soon
Active Presale Live Now – dash2trade.com
Featured in Cointelegraph – $13M Raised
KYC Verified & Audited
Native Token of Crypto Signals Ecosystem
Upcoming Listings Jan 11 – Gate.io, Bitmart, LBank, Changelly