Wrapped Luna (WLUNA) is an Ethereum based token that serves as a blockchain representation of Terra (LUNA).
It's a separate ERC-20 token designed to monitor LUNA's worth. WLUNA was established to provide LUNA holders access to Ethereum-based DeFi dApps for trading, holding, and participation. A WLUNA partner may trade one LUNA for one WLUNA, and one WLUNA for one LUNA.
Wrapped Luna to be Suspended on Coinbase
The Terra ecosystem has accepted UST as a stablecoin, making LUNA and UST interchangeable. A stablecoin is a cryptocurrency that is linked to an underlying asset like gold or the US dollar. UST was just de-pegged from a $1 value to $0.45, a 55 percent drop. Because UST and LUNA are linked, a significant loss in UST's value has resulted in a drop in LUNA's overall value.
WLUNA, which is now trading at $0.00023, has been impacted by the recent Luna price decline. Wrapped Luna's price is connected to the value of Luna, hence its rapid collapse has impacted WLUNA's price, which is down 99.9%. Wrapped Luna had a lifetime high of $268 in November 2021, just before the Terra environment imploded.
Wrapped Luna met the same fate as Luna, which was delisted from major exchanges after the collapse. Wrapped Luna trades will be stopped on May 27th, according to Coinbase, which does not accept Luna. Deposits and withdrawals, however, will not be affected.
Your capital is at risk.
Buy Wluna
On Coinbase Pro, you may acquire WLUNA for a low price by logging in with your Coinbase credentials – the maker/taker charge of 0.4 percent / 0.6 percent is less than using the normal Coinbase site.
WLUNA is divided into four trading pairs:
WLUNA – GBP
WLUNA – USDT
WLUNA – USD

WLUNA – EUR
Even if you don't purchase LUNA on Coinbase, your possible profit and loss are the same since the price of WLUNA is 1:1 with Terra (LUNA).
Take caution since Coinbase's suspension of WLUNA and TerraUSD (UST) might indicate coming volatility on or around May 27th, when it will be delisted – but not permanently. WLUNA is currently trading at the same price as LUNA, $0.00015.
Wrapped Luna Price Today
The price of Wrapped LUNA Token on the date of writing the article is $0.000162 USD, up 41.19 percent in the previous 24 hours. Its price has dropped by 41.90 percent in the last week.
Wrapped LUNA Token is currently traded on seven exchanges, with Coinbase Exchange ($60.55 million), Uniswap V3 (Ethereum) ($4.23 million), and SushiSwap (Ethereum) ($829,209) being the most popular. The Token hit an all-time high of $116.52 about a couple of months ago.
How to Buy Wrapped Luna on Coinbase?
Step 1: Creating an Account
Go to Coinbase website and begin the registration procedure. To transact, you'll need a legitimate ID and a valid address proof, so make sure you have these on hand. Depending on where you reside, verifying the ID proof may take some time.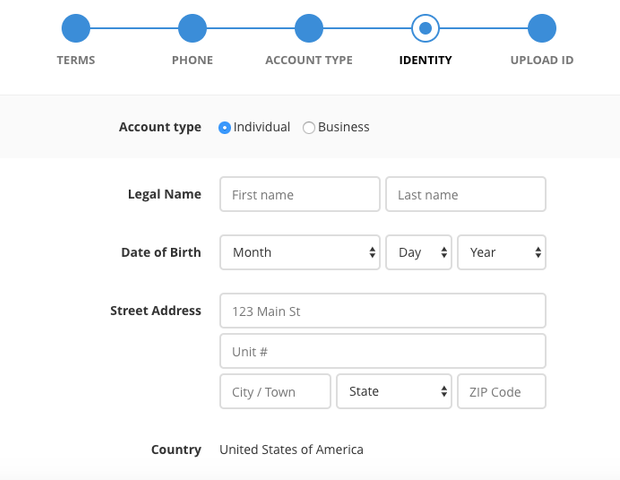 Step 2: Adding a Payment Method
Connect a payment method by selecting on the box of 'payment method.' There are multiple modes of payment such as a debit card or bank account.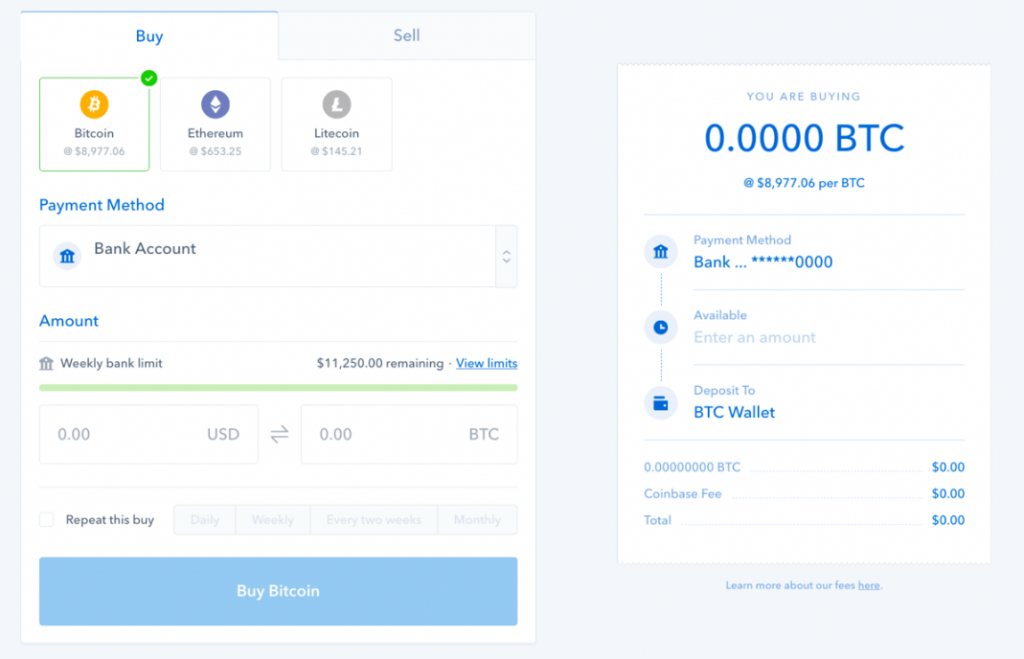 Step 3: Choose Wrapped LUNA Token from the Asset List:
By putting "Wrapped LUNA Token" in the search bar, you may find Wrapped LUNA Token. When it comes in the search results, press it to access the purchasing screen.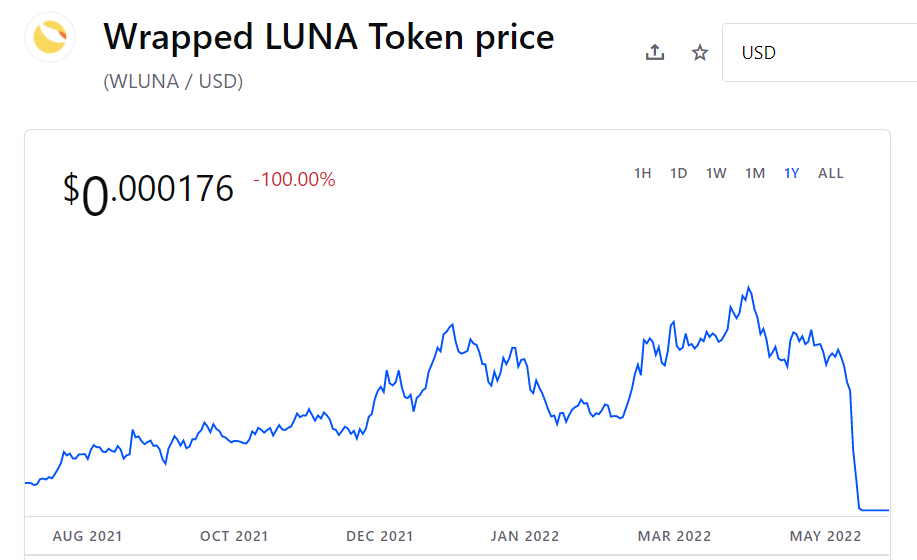 Step 4: Fill in the Amount You Wish to Spend:
Put the amount you wish to spend in domestic currency. This will be instantly converted to a Wrapped LUNA Token amount by the app.
Step 5: Finishing your Purchase
Once you're clear on how much money you want to spend, click on "Preview purchase." The details of your purchase will be shown. Confirm your order after making sure everything looks fine. You've just purchased Wrapped LUNA Token.
Invest in WLUNA via Coinbase Now
Your capital is at risk.
Coinbase – Largest Cryptocurrency Platform
Free crypto wallet with support for storing NFTs
Free $10 when you buy $100 of Bitcoin
Instant deposits and withdrawals via bank transfer
Attached exchange Coinbase Pro for lower trading fees
Account guarantee protects you from hacks and phishing