Play-to-earn (P2E) NFT games are a combination of games, cryptocurrency, and NFTs. Players can swap or sell assets bought in the game. This income promise has made investors interested in the P2E gaming system. There are many P2E games available. This guide will provide investors with 5 top play-to-earn NFT gaming crypto.
1. Lucky Block (LBLOCK)
Lucky Block is a game-centric network that provides gamers with a transparent platform to play their favourite games and win prizes.  As a result, the platform utilises the decentralised nature of the blockchain to facilitate the selection process, promoting transparency.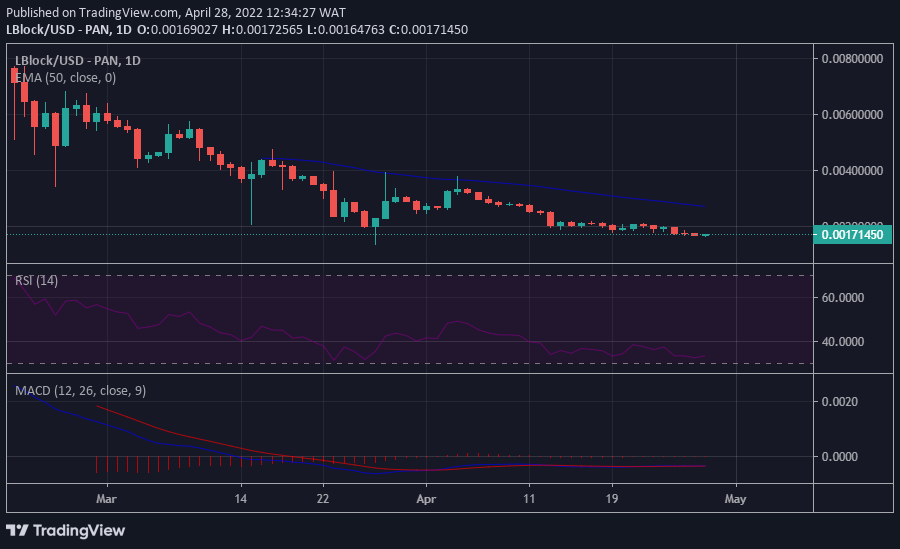 LBLOCK is the native token of the blockchain, which investors will use to settle fees and facilitate other transactions. The crypto asset currently trades at $0.0017, which presents a great opportunity for investors to buy the asset and earn profits.
Lucky Block is considered the top play-to-earn NFT gaming crypto available, as it provides its users with the ability to win grand prizes through its NFT draws. Players need to buy an NFT to qualify for the draws, where they stand a chance to win $1 million and a Lamborghini.
Moreover, LBLOCK is expected to make better price movements in the coming weeks as centralised exchange (CEX) listings are underway. With the launch of the V2 token just two weeks away, more investors will have unhindered access to the crypto asset.
Furthermore, the Ethereum bridge is being tested currently, and exchange listing applications can begin in earnest as soon as the bridge is ready to run.
2. Axie Infinity (AXS)
Axie Infinity is a blockchain-based battling game that is partially owned and operated by its players. Each Axie on the platform is a non-fungible token (NFT), representing a playing character used and sold on the Axie marketplace.

The Axie ecosystem has its native governance token, AXS, which ranks as one of the top play-to-earn NFT gaming crypto available. AXS allows users to participate in governance votes and determine how the Axie Community Treasury is spent. The crypto asset currently trades at $39.42, indicating a good time to buy AXS.
Axie Infinity has launched The Origin game, and it is available for playing through the Mavis Hub. The game is an early access release and will be subject to several upgrades over the coming weeks and months. Axie's Origin battle system was recreated to be more engaging and visually appealing to players. This is a huge step towards pushing the game for mainstream adoption.
Thus, Axie has migrated all existing marketplace accounts to the Sky Mavis account system. The account owners can play by logging into the Mavis Hub and installing Origin.
Also, new players need to register on the Origin login screen and create a Sky Mavis account. The focus of the early access is to collect feedback and gameplay data to make relevant tweaks and improve before a full launch.

3. Decentraland (MANA)
Decentraland is a 3D virtual platform built for content creators and artists looking for a medium to showcase their art and interact with other artists. Thus, the platform utilises a decentralised autonomous organisation structure for governance decisions.

Mana, Decenraland's native token, is used by its holders to control how the platform functions. The holders do this by proposing and voting on policy updates, specifics of LAND auctions and the type of content allowed on the metaverse. MANA is trading at $1.84, which is currently below previous support prices, signalling a great time to buy the asset.
Moreover, the digital asset ranks as one of the top play-to-earn NFT gaming crypto available for many reasons. The most prominent reason is the strategic partnership with the Ethereum Push Notification Service (EPNS) to build a communication layer that will allow seamless communication between the platform and its users.
Decentraland users will receive updates about their transactions through decentralised push notifications. This effort puts Decentraland at the forefront of blockchains bringing fully immersive virtual experiences to their users.
4. The Sandbox (SAND)
The Sandbox is a special platform that introduces blockchain technology into the world of gaming. Sandbox revolutionises the untapped gaming market by providing a universe where gamers can interact and collect blockchain-based assets like NFTs.

The platform's native token, SAND, provides decentralised governance to its holders and allows them to share their views and ideas about the project's development. SAND is trading at $2.54, which is below several market indicators. This reveals a prime time to buy the crypto asset and earn from one of the top play-to-earn NFT gaming crypto.
The Sandbox is migrating its LAND to layer two smart contract to provide reduced gas fees and better scalability. This migration process is to prepare for Polygon's deployment and bridging on the platform. As a result, users with LAND on Sandbox will automatically have their assets migrated to the new contract. The migration, scheduled to take place on April 27th, 2022, does not require users to perform any duties.
5. Star Atlas (ATLAS)
Star Atlas, a multiplayer online game, operates in the virtual gaming metaverse. As a result, it is built on Unreal Engine 5, allowing users to enjoy a cinematic real-time environment. The gaming platform aims to provide an immersive gaming experience and an ability to earn virtual assets that investors can exchange for fiat currencies.

ATLAS is the native token for Star Atlas, and investors can use it to purchase assets like NFTs. The digital asset trades at $0.019, following the general bearish momentum of the market. Thus, investors have a chance to invest in one of the top play-to-earn NFT gaming crypto available.
Furthermore, Star Atlas has partnered with an award-winning audio entertainment brand, Audio Up, to unlock an original, scripted sci-fi adventure podcast. The eight-episode series, Moon Station Six, will be set in an experimental prison in the far reaches of the Star Atlas universe. The partnership intends to provide a voice to the Star Atlas lore. This is also part of an ambitious plan to unlock special features within the story.
Read more: