With an increase in the value of several collections, there's a sense of awareness as investors search for the next NFT collections to purchase.
Looking to invest in NFT? This article outlines in detail the best up and coming NFT collections this week.
1. Platinum Rollers Club
Lucky Blocks' NFT, The Platinum Rollers Club kicks off our list of the best up and coming NFT collections.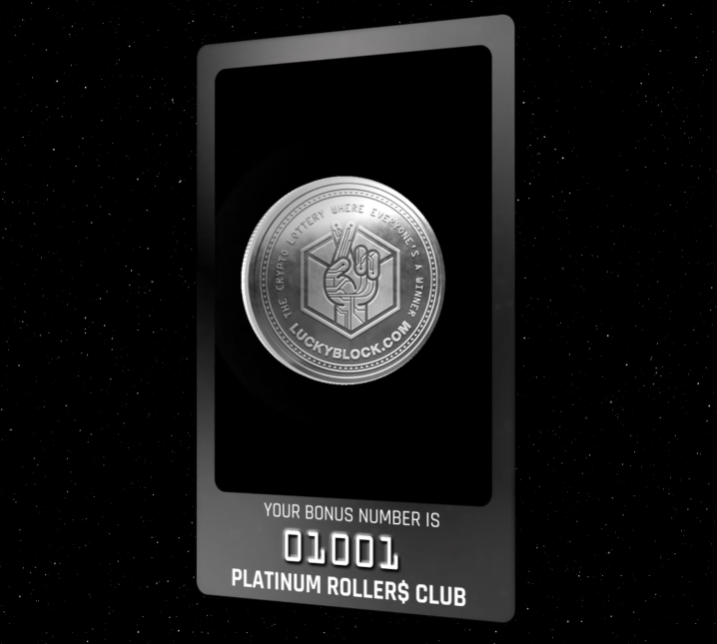 Lucky Block focuses on online lottery and gaming, utilising blockchain technology to optimise transparency and fairness in its ecosystem. Recently, The platform announced the Platinum Rollers Club – a collection of 10,000 NFTs, all of which provide unique benefits to their holders.
The most notable advantage of these NFTs is that they serve as entry tickets for Lucky Block's daily NFT draws. One lucky NFT holder will win the jackpot daily, with the jackpot being up to 2% of the main jackpot draw.
The Platinum Rollers Club is expected to drop in March 2022. Each NFT will be minted for $1,500, and the drop will include 25 rare edition NFTs. If you can win one of these rare-edition NFTs and also win a daily jackpot, your total prize haul could be even more!
2. Pudgy Penguins
Next on our list is The Pudgy Penguins collection. The collection was launched in July 2021, and it has so far become quite popular.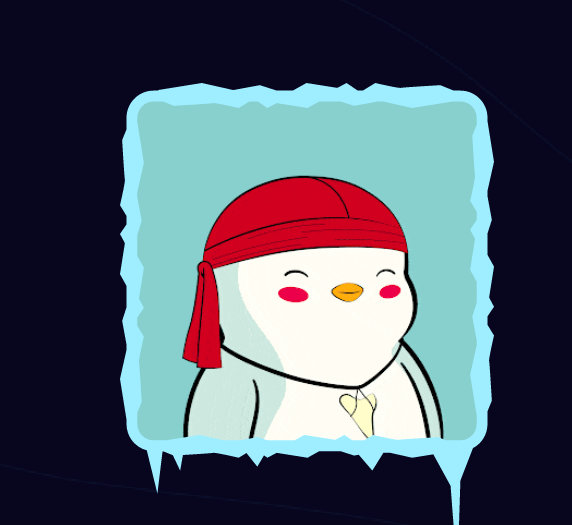 Pudgy Penguin comes with 8,888 individual NFTs. Each one details a fun cartoon penguin with different characteristics, making each penguin unique. Much like big names such as CryptoPunks and Bored Ape Yacht Club, Pudgy Penguins have become especially popular among high-profile investors.
A piece of the Pudgy Penguins collection goes for about $4,000. This makes them much more affordable than many of the other big-name NFT collections out there. So, if you're looking for the Bored Ape feeling, but you don't have six figures to splurge on an NFT, this could be a good collection for you.
3. Doodles
Next on our list of best up and coming NFT collections is Doodles. This NFT collection contains 10,000 pieces of original art.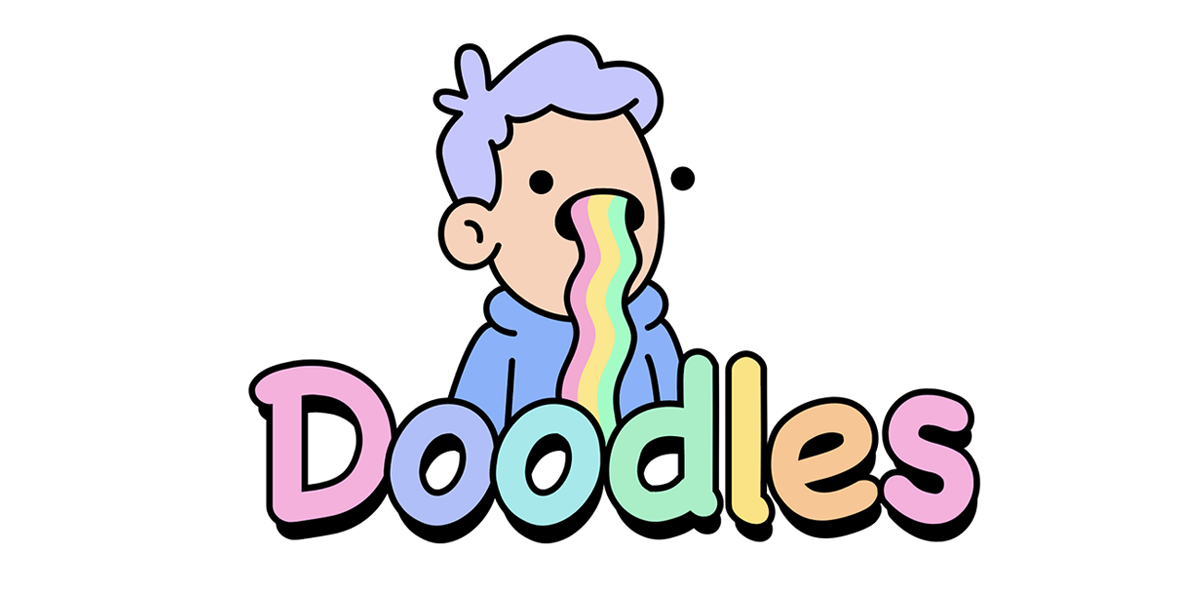 Doodles pseudonymous illustrator, Burnt Toast whose real name is Scott Martin, is famous for having worked on art illustrations for platforms like WhatsApp, Snapchat, and Google. He created the collection with Jordan Castro and EvanKeast – two former Dapper Labs employees who helped create the wildly popular CryptoKitties collection.

Doodles are 2D animated characters that come with a complex mix of aesthetics and characters. There are different versions of Doodles available, with some being considered rarer than others. The collection launched in October 2021, and its sales numbers have been quite impressive.
Today, the floor price for the Doodles collection is upwards of $10,000. There's no specific reason why the collection has become so popular, although the aesthetics of the tokens and their social media-ready vibe appear to have attracted a lot of investors.
4. Illuvium
Illuvium is a blockchain game looking to challenge some of the big names in the industry like Decentraland and Axie Infinity. Built on the Ethereum blockchain, the open-world role-playing game artfully combines NFT with blockchain and a hint of the metaverse.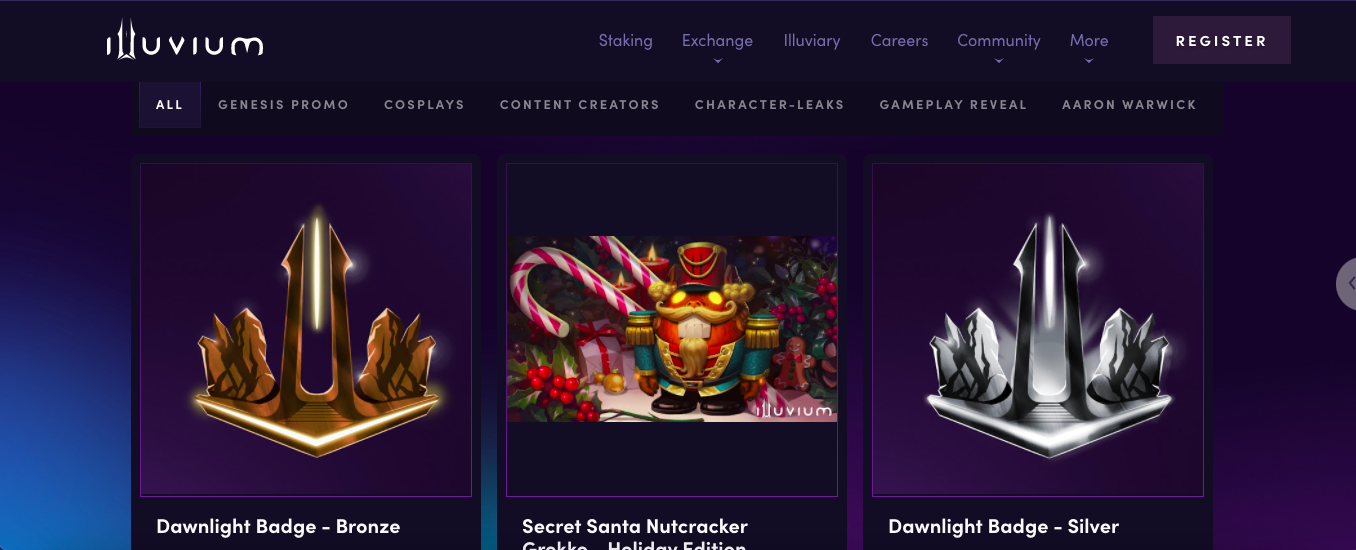 In Illuvium, players are transported to another dimension where they ghetto battle creatures – called Illuvials. Each Illuvial is an NFT, and you essentially own one when you battle and defeat it. You can have as many Illuvials in your collection and battle them against others. As you level up, you get more NFTs.
Illuvium is growing in popularity because the game's developers have built a thriving ecosystem. There's an in-game marketplace for you to trade your Illuvils for real assets. And, Illuvials are tradable on external marketplaces too. So, wherever you find a market, you can trade your NFTs.
5. FLUF World
Rounding out our list of the best up and coming NFTs collections is FLUF World – programmatically-generated NFTs built on the Ethereum blockchain. These 3D bunny-themed NFTs were launched in August 2021.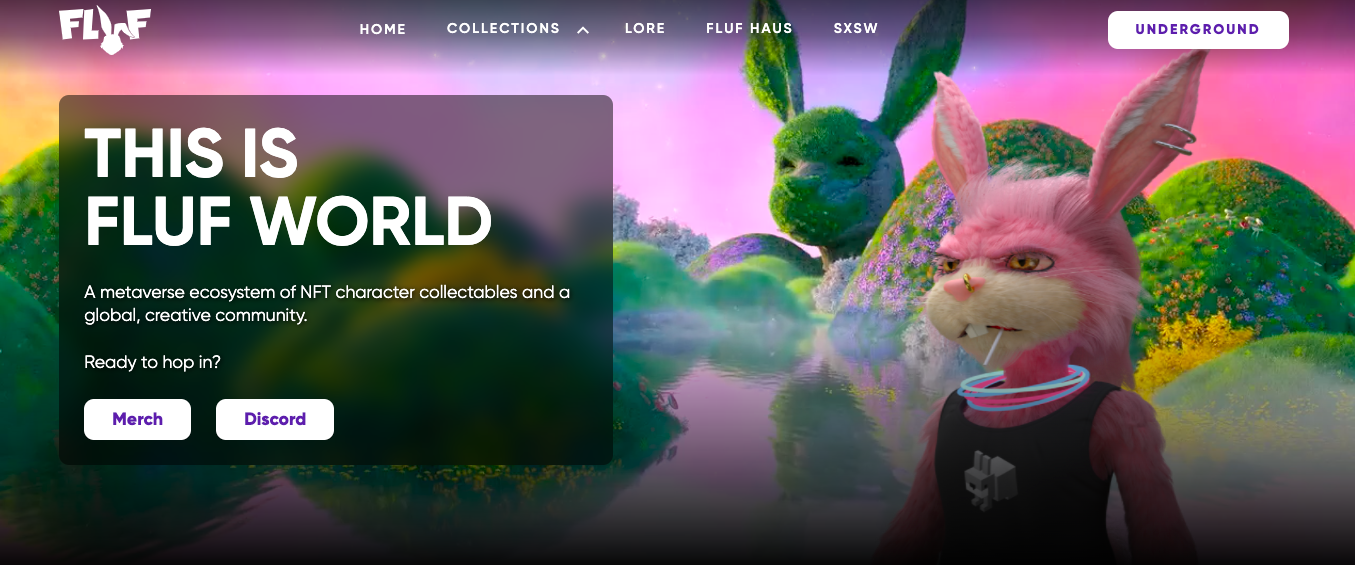 With FLUF World, you have a collection of hundreds of NFTs cutting across 14 different categories. Variants in the same category tend to have the same aesthetic features, including soundtracks, body movements, dances, and more.
Data from NFT Stats shows that the average price of a FLUF is $11,000, making this collection one of the cheapest.
Read More: